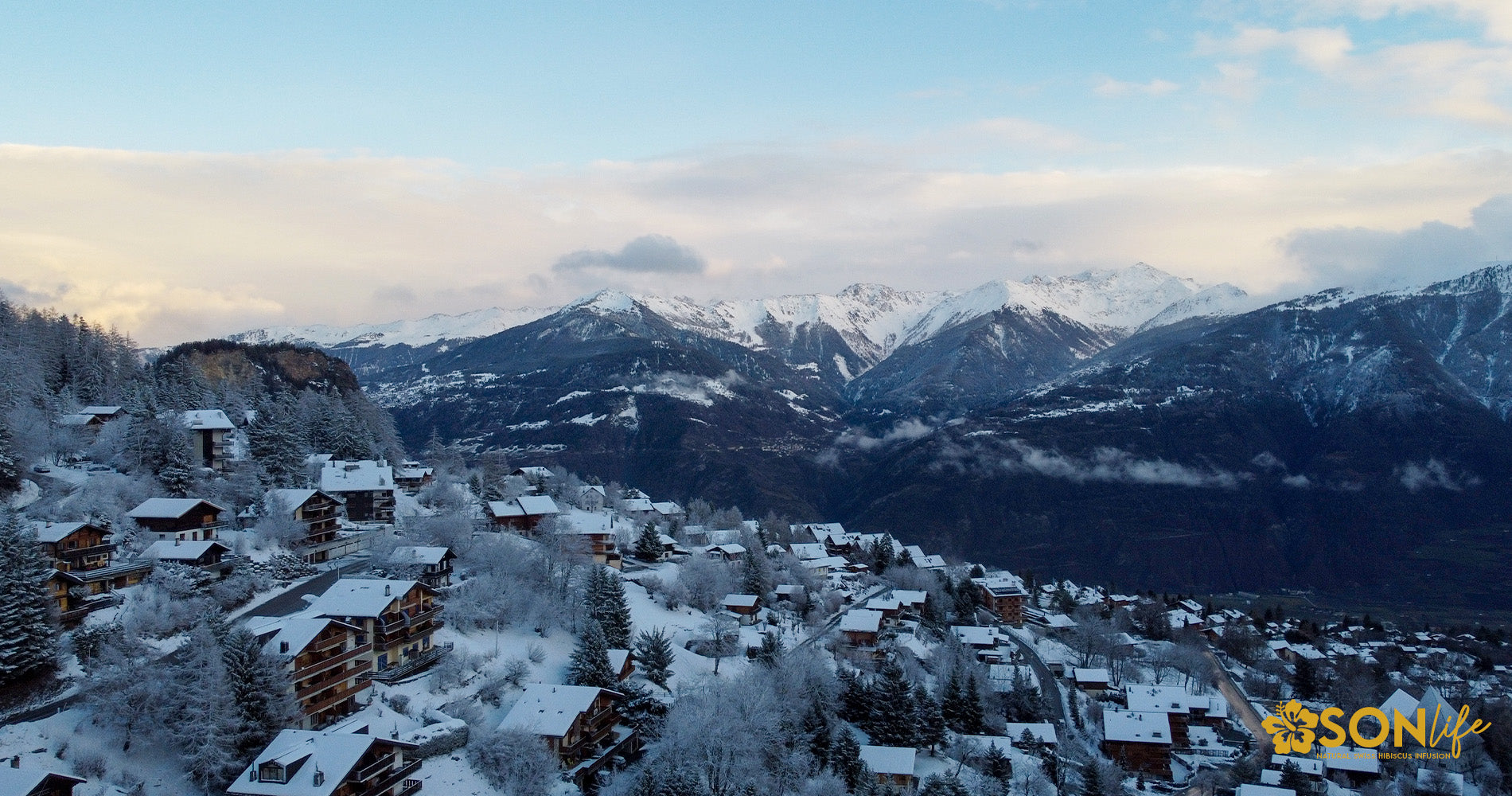 A unique tasty experience, for a healthier lifestyle!
AT HAND !
SONLIFE is a non-alcoholic drink made in Switzerland with hibiscus flower extract. A recipe on a pasteurized infusion base, made with water from the Swiss Alps, vegan, 100% natural, without chemical additives.
To discover !
DID YOU KNOW ?
The hibiscus flower has been used since ancient times, for its many medicinal virtues, by the peoples of Africa, Asia and South America.

Among its many benefits, it reduces hypertension, purifies the respiratory tract, rich in vitamins and strengthens the immune defense system.

Do not hesitate any longer and benefit, you too, from the benefits of this flower through our SONLIFE drinks.
Find out more!